Canonisation of John Henry Newman - October 2019
John Henry Newman became England's first saint in over 300 years when he was Canonised on Sunday 13 October in Rome.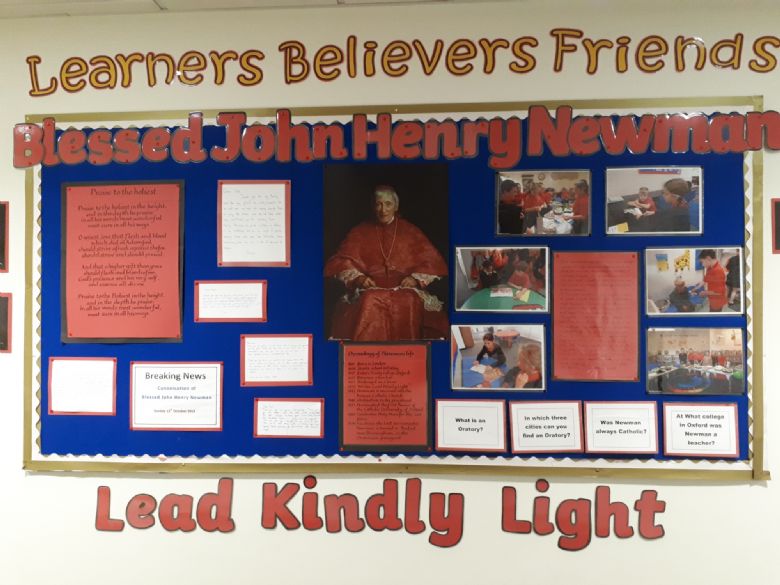 Bishop Richard helped us celebrate this great occasion with a visit on 3 October - you can see photos of the day here. He said Mass, met our Prayer Council and blessed our chapel.
The John Henry Newman School in Stevenage included us in their special assembly on his Feast Day - Wednesday 9 October. You can see below their short video showing other schools in the UK named after him.
A few years ago Fr Brendan wrote a series of short snapshots of Cardinal Newman - see them here.
You can find out more about the canonisation here, including the Novena with Newman - nine days of prayerful preparation for the canonisation starting on 4 October.
.
Our school was represented at the canonisation by Mrs Burnham, Mr Flower and four children with their parents - you can see photos of their trip here.