ICT (Computing)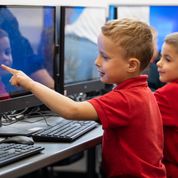 ICT (Information, Communication Technology) has become an integral part of all our lives and through our teaching of ICT at Cardinal Newman we aim to equip children to participate in a world of rapidly changing technology. We enable them to find, explore, analyse, exchange and present information and to develop the necessary skills for using information in a discriminating and effective way.
This is a major part of enabling children to be confident, creative and independent learners.
Our objectives in the teaching of ICT are:
• to facilitate the finding, selection and use of information
• to teach the use of ICT for effective and appropriate communication
• to enable the monitoring and control of events, both real and imaginary
• to teach the application of ICT to children's learning across the curriculum
• to examine issues of security, personal safety, confidentiality and accuracy
• to develop the cross-curricular use of ICT in all subjects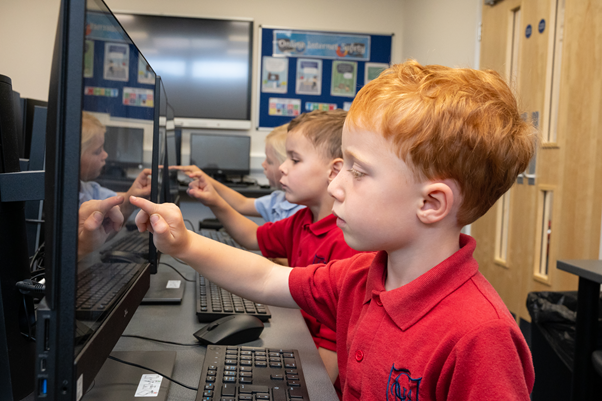 Every class is equipped with an interactive whiteboard and visualiser which provide an exciting and stimulating learning environment for all the children. In addition, each class has a networked class computer where the children can access all the software used throughout the school, including their own work areas and the Internet.

ICT is taught as a separate curriculum subject in the ICT suite, where skills are developed and also in cross-curricular situations through other curriculum subjects such as numeracy, literacy, science, history, etc.
E-Safety awareness in school aims to develop a set of safe and discriminating behaviours for pupils to adopt when using the Internet and other technologies. Through discussion of safety and other issues related to electronic communication, it is the aim that all children develop an understanding of the use and misuse of ICT.