Music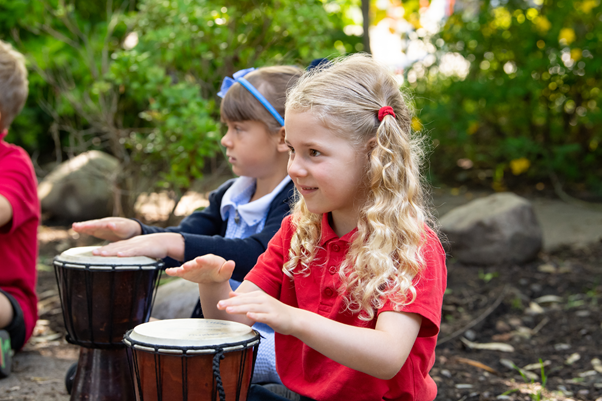 All children at Cardinal Newman have specialist music teaching as part of their curriculum, where they gain a firm understanding of what music is, through listening, singing, playing, evaluating, composing and improvising, across a wide variety of historical periods, styles, traditions and genres.
We aim to develop children's music skills throughout their Primary education in a spiral of progression, focusing on the musical elements. Singing is particularly important, and every year group has the opportunity to rehearse and perform a production to a live audience, to strengthen their singing and performance skills. Instruments also play a key part in each year group's music lessons: specifically in Year 2 children learn to play Glockenspiel and in Year 4 they learn the Ukulele. Surrey Arts also provide individual and small group instrument tuition.
Extra curriculum music opportunities include choir, ukulele club and recorder club. All children have the opportunity to represent the school at local and national music festivals and events, as well as collaborating on music projects with linked primary and secondary schools.
At Cardinal Newman, we want to create a passion for music in our children that will stay with them throughout their future. We aim to ensure that music is an inspiring and engaging experience that enables every child to develop their musical potential, as well as an overarching appreciation of the value of music in their own lives.