Other Sports 
Years 3 + 4 Badminton
In February children from Years 3 and 4 enjoyed a day of indoor activities based on badminton at the Guildford Sports Centre. It was a very enjoyable day - please see the photos.
Year 6 Hockey - Surrey School Games Quicksticks Festival
Congratulations to our team (see below) who won the silver medal at Guildford Sports Park on 14 April. A report will follow.
Following the success of the Year 6 hockey team in winning the tournament at Surbiton, they qualified for the county finals at Guildford Sports Park. They played five games and with most points made it through to the semi-finals. They won the semi-final 2-1 to reach the final.
Unfortunately they lost but won the silver medal as runners-up. The team played with great enthusiasm and determination.
Report by Lucy and Louise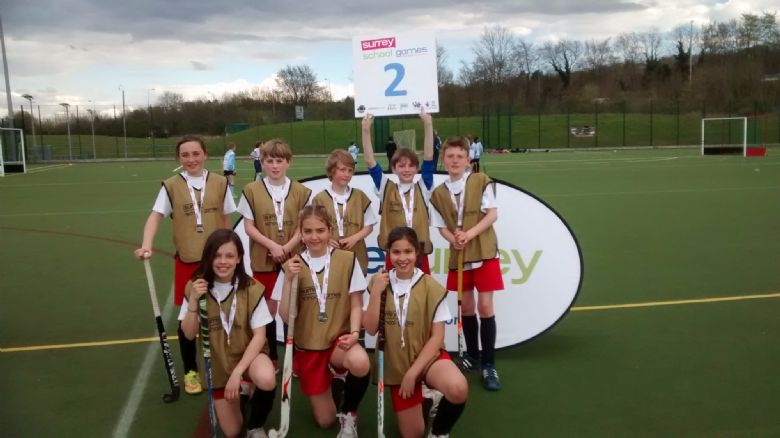 Year 5 Hockey Tournament at Surbiton - 14 June 2016
Our team drew their 3 tournament matches. Report to follow