Prayer Council delivery charity donations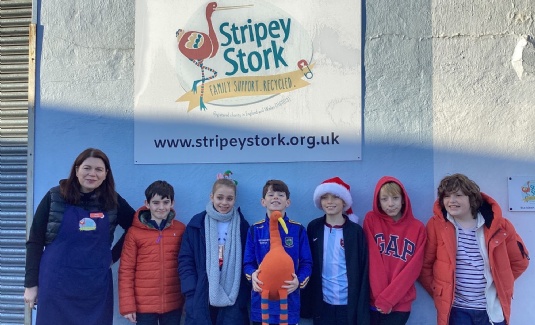 Today members of the Year 6 Prayer Council with Mrs Sharp and Mrs McCauley dropped off the donations we had collected for Stripey Stork. The charity were very grateful at our generosity. Thank you for sending in your items. They stopped at Whiteley Village on the way back to deliver Christmas cards and homemade sweets from the Prayer Council.
For more photos click here.