School Clubs
Half term and Summer camps 2023
Mini Dance Performers workshop May half term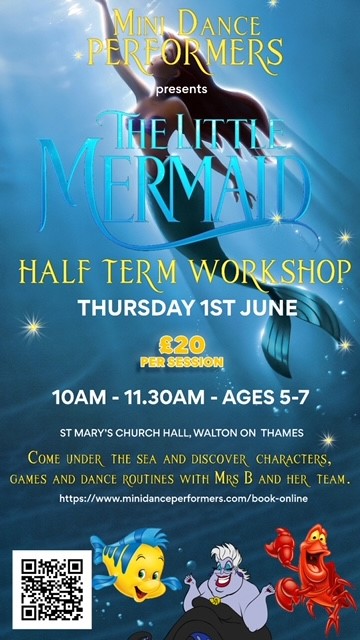 Footbellas camp May half term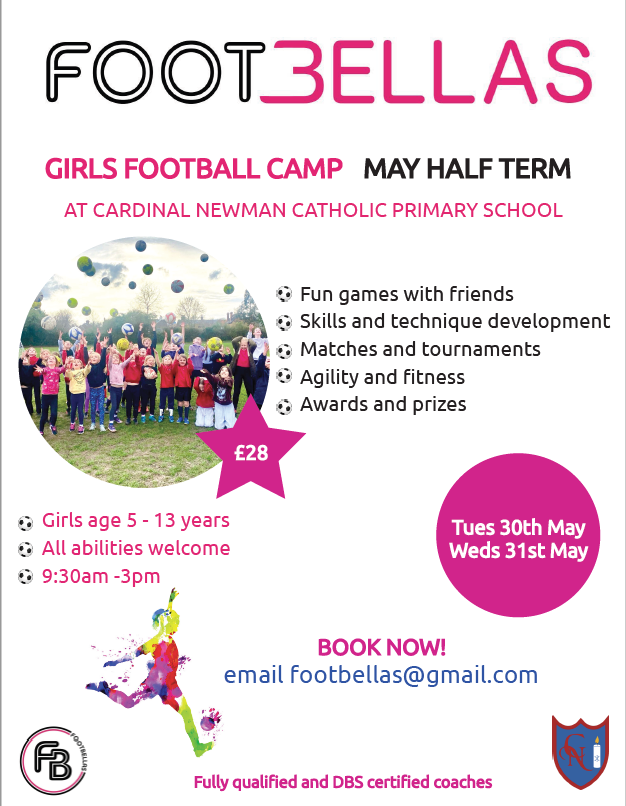 iRock Summer Camp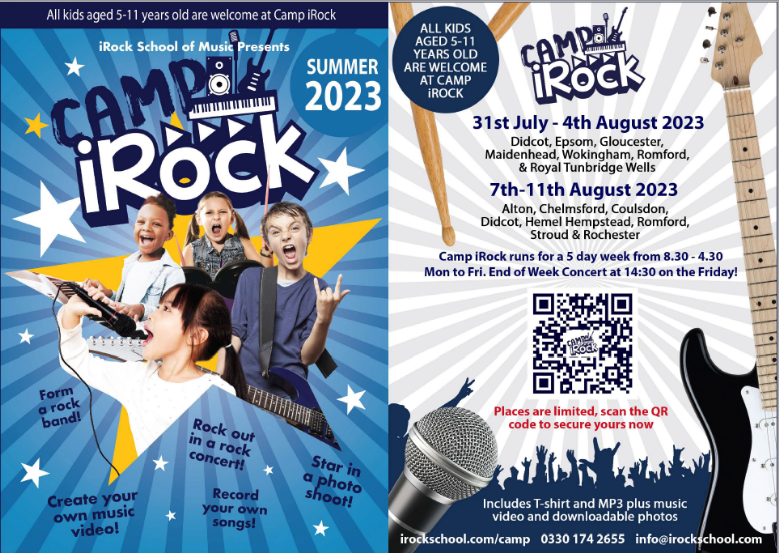 Summer term 2023 Clubs
All School Run Clubs Summer Term 2023
Please see details of teacher-led clubs here.
External Run Clubs Summer Term 2023
Please see details of external clubs here.
Engineering club - Please see leaflet here
Spanish club - Please find flyer here
Mini Dance Class - Please click here for the flyer
Judo classes - Please contact Diane Capon on 07960 699 077 or email diane.capon@sky.com
Ballet - https://www.missninaballet.com/
Irish Dancing - Please email lgsoid@hotmail.co.uk
Planet Soccer Clubs - Please click here to book
Monday After School - Football Year 1 & 2
Tuesday Morning - Cross Country Years 3 - 6
Tuesday After School - Football Year 3 & 4
Thursday Morning - Gymnastics Reception, Year 1 & 2
Thursday After School - Running Club Years 3 - 6
Friday After School - Dodgeball Years 3 - 6
Ukulele club - Please book via Scopay. Ukulele club will be on May 3rd, 10th, 17th, 24th, June 7th, July 5th, 12th. There will be no classes for 2 weeks in April and 3 weeks in June. Please click here for more information.
Chess Club - Please book via Scopay.
French Club - Please find flyer here
Footbellas Girls Football Club - Please find flyer here.
iRock - Please find flyer here
Italian Club - For more information, click here
Code Camp - Please find flyer here and more information here
Music lessons - during school hours, music lessons can be arranged through Surrey Arts. Please contact them directly by telephone on 01483 519303, by email at surreyarts@surreycc.gov.uk or visit the Surrey Arts web page for more information. You can subscribe to the Surrey Arts newsletter here.
Homework Club (Y3-Y6)
Homework club runs from 3.15 pm - 4.15 pm Monday - Friday, cost is £5 (free if your child attends Whizz Kids after-school club). Please book and pay for via Scopay.
iRock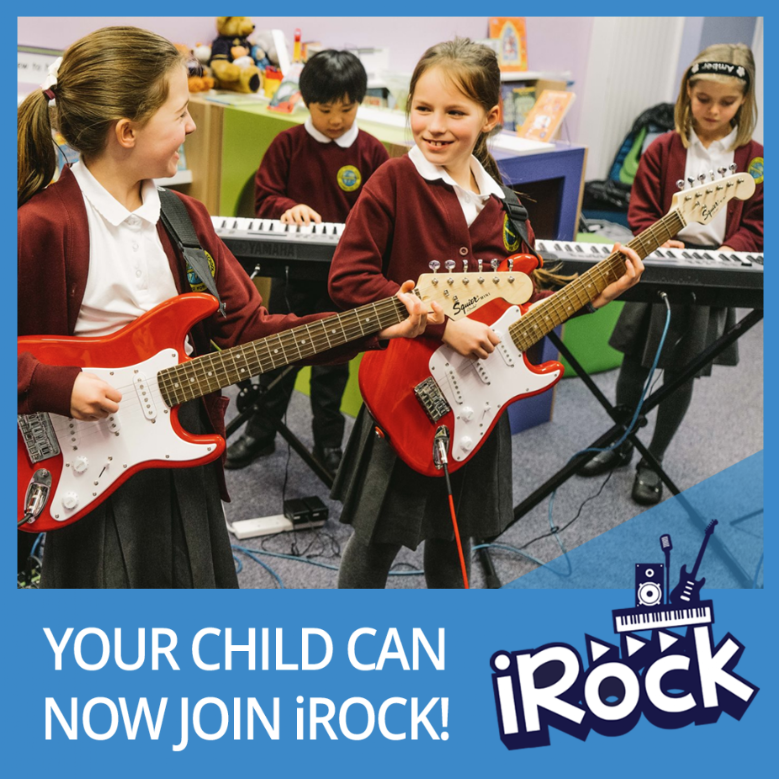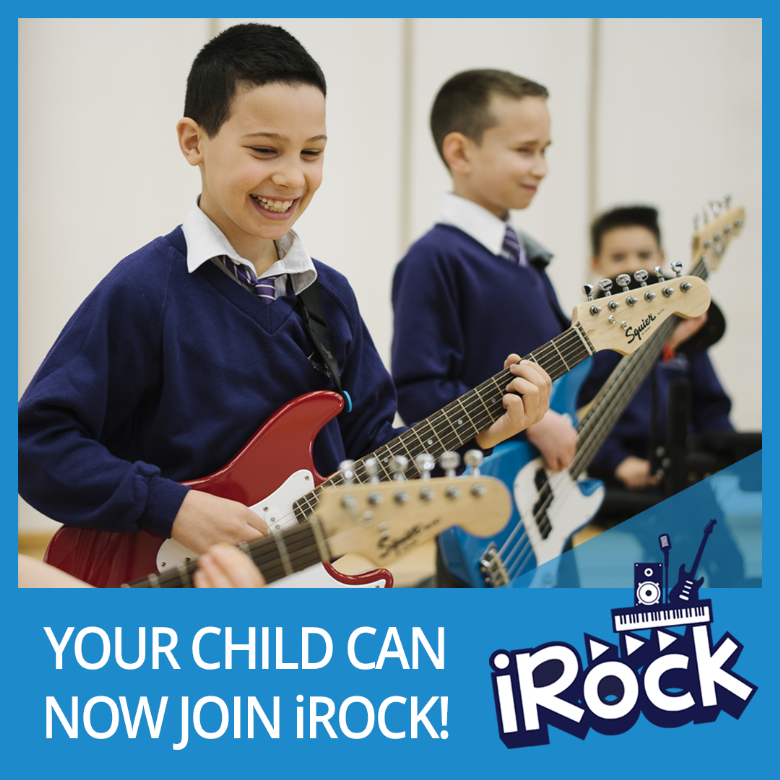 Now your child can join iRock too!
At iRock we believe every child deserves an opportunity to express themselves! Our in-school rock and pop band lessons provide an amazing confidence-boosting experience for children by making music fun!
Weekly iRock lessons help to unleash your child's confidence: playing in their very own band, learning their favourite songs, leading up to live concerts.
No musical experience is necessary
iRock provide all of the instruments
Your child can choose from drums, keyboard, lead electric guitar, bass guitar or vocals
iRock lessons are held during the school day
Our experienced band coaches will guide the band through every lesson
iRock runs from Reception through to Year 6
Bands are grouped by age
Children choose their band name and learn their favourite songs
Rehearsals build towards a concert at the end of each term
Included in iRock is a brand new music qualification that children can achieve without needing to take an exam
Click here https://www.irockschool.com/enrol to visit our website, type in the name of your school and register interest for your child to join iRock.