Art and Design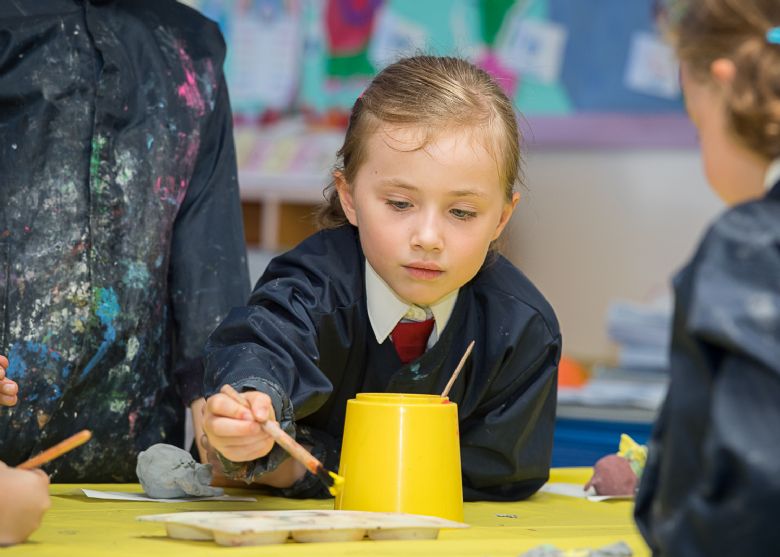 Art and Design at Cardinal Newman provides children with a dynamic vehicle that allows them to explore and develop a wide range of skills and self-expression, which creates a stimulating and enjoyable experience for all.
Art and Design is timetabled into the curriculum, however it is interwoven into the wider teacher framework and is used extensively to support teaching and learning in other curriculum areas. Teaching and learning in Art and Design provides progression in skills, techniques and attainment.
Celebration of children's work and effort is a natural part of school life. Pupils of all abilities experience success and know that their work is valued. Children's work is displayed throughout the school in classrooms and public areas including our 'Cardinal Newman Gallery' and use of the digital media in the school entrance. The school has held exciting art exhibitions, featuring the framed work of every child. They provide a valuable focal point for the art curriculum and give the children a great boost to their self-esteem.
The school actively seeks to develop links with artists working in a variety of media. This is a continuous process and we seek to expand the number of artists and organisations with whom we work regularly, while at the same time welcoming artists into the school on a one off basis. Visits to arts projects away from the school site are included in this approach.
At Cardinal Newman we believe that Art and Design fosters a positive attitude towards education and encourages good self-esteem. Access to Art and Design supports not only lifelong learning but also enjoyment of the arts and everything they touch.