Physical Education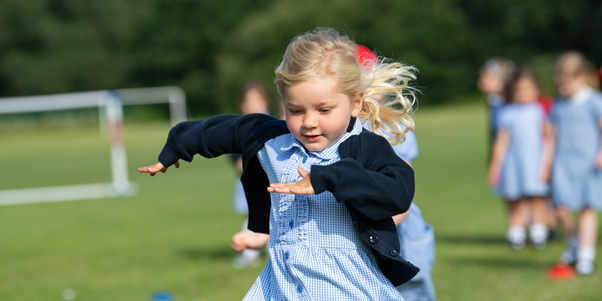 At Cardinal Newman through our Physical Education programme we aim to:
1. Promote physical activity and healthy lifestyles – developing cardiovascular health, flexibility, strength and endurance as well as awareness of personal hygiene
2. Develop positive attitudes – fair play, honesty, sporting behaviour, importance of practice, working as a team.
3. Ensure safe practice – following rules, wearing correct kit, lifting and using equipment, warming up and cooling down.
Through our teaching of all activities there is an emphasis on participation, good practice, enjoyment and the importance of health and fitness. We also focus on preparing the children to enjoy active and healthy lifestyles as adults.
Pupils have a minimum of two hours of PE timetabled per week. This consists of one indoor session and one outdoor session per week.
Examples of PE taught include; football, tag rugby, hockey, netball, basketball, kwik cricket, dance, gymnastics and athletics. These activities are in line with the National Curriculum.
Throughout the year, we work closely with clubs in our local community; they provide opportunities for children to enhance their skills by joining us to deliver high quality PE lessons for all ages and abilities. All pupils take part in a range of tournaments and sports festivals both within school, between year groups (inter-house competitions), and with other schools in our local area.
All pupils also have the opportunity to complete Bikeability Level One and Two in Years 4 and 6.