School Lunches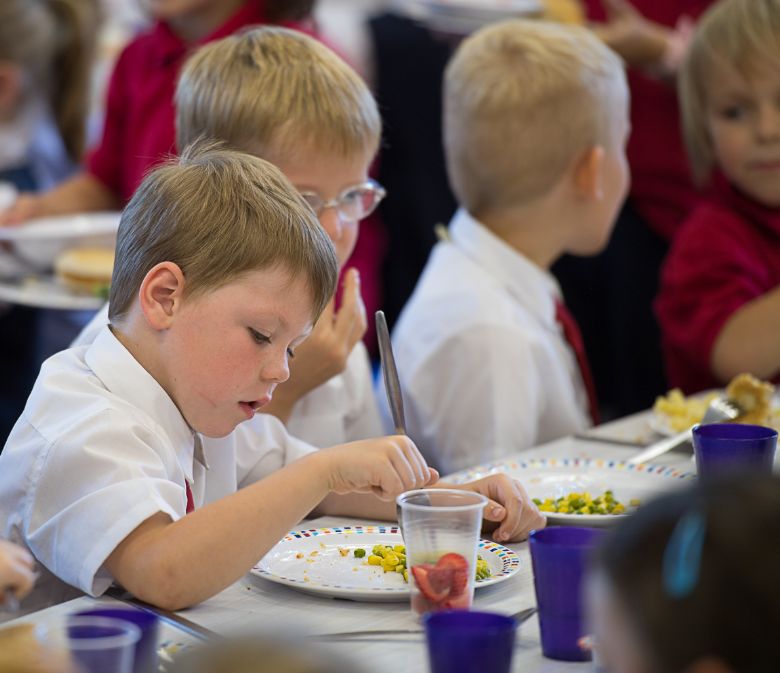 Please click here for the latest school menu and information about school dinners in Surrey (scroll to the bottom of the page for the menu).
If you would like your child to have school meals please let the school office know. If you want to cancel school meals please give the school office one week's notice.
Please let the school office know if you are changing from packed lunch to school lunch or vice versa. You can book lunches here.
Reception, Years 1 and 2
Children in Reception and Years 1 and 2 are now able to have universal free school lunches - please let the school office know if your child would like a school lunch.
Years 3 to 6
Meals for children in Years 3 to 6 will cost £2.30 per day from September 2018 and payment must be made in advance either weekly or half termly. Payment can be made online here.
We now also offer part-time school lunches - children have lunches on Wednesdays (roast) and Friday (fish) every week. Please note that part time lunches are only available for KS2 children.
(The school meals debt management policy issued by Surrey County Council is available from the school office).
Special Dietary Requirement
If your child has a special dietary requirement please click here for the Special Diets Request Form. If the special diet is due to a medical condition the form will need to be signed by a doctor.
Free School Meals
If you think your child may be eligible for Free School Meals please enquire at the school office.
Ordering Lunches
Meals are ordered by 10.00am each day. If your child is coming to school late please let the school office know so that a meal can be ordered. Similarly, if you child will be leaving school early and missing lunch please let the office know so that you will not be charged for a meal ordered but not needed.