Art and Design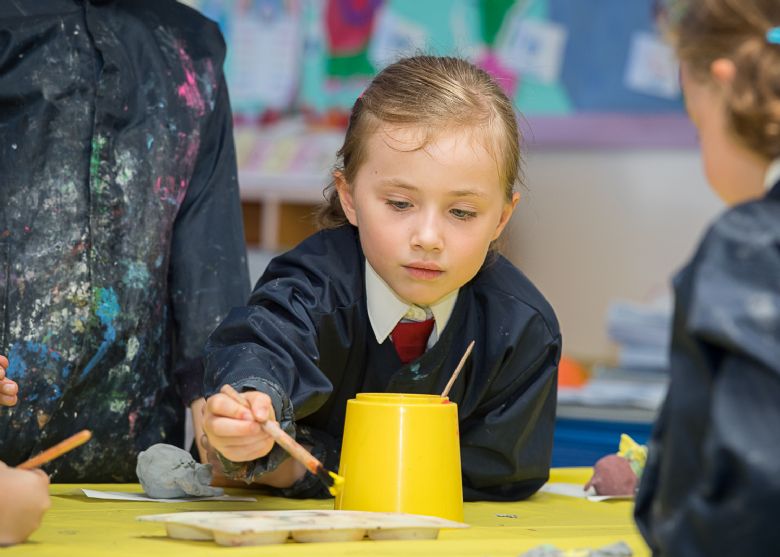 Art and Design at Cardinal Newman provides children with a dynamic vehicle that allows them to explore and develop a wide range of skills and self-expression, which creates a stimulating and enjoyable experience for all.
Art and Design is timetabled into the curriculum, however it is interwoven into the wider teacher framework and is used extensively to support teaching and learning in other curriculum areas. Teaching and learning in Art and Design provides progression in skills, techniques and attainment. Teachers ensure that the act of investigating and making something includes exploring and developing ideas, and evaluating and developing work. Through learning about the roles and functions of art, the children can explore the impact it has had on contemporary life and that of different times and cultures.
At Cardinal Newman we believe that Art and Design fosters a positive attitude towards education and encourages good self-esteem. Access to Art and Design supports not only lifelong learning but also enjoyment of the arts and everything they touch. The appreciation and enjoyment of the visual arts enriches all our lives.